Earlier this week, I had the privilege to visit yet another amazing NICoE center. Once again we heard of the teamwork utilized to help our service members recover from TBI and PTSD.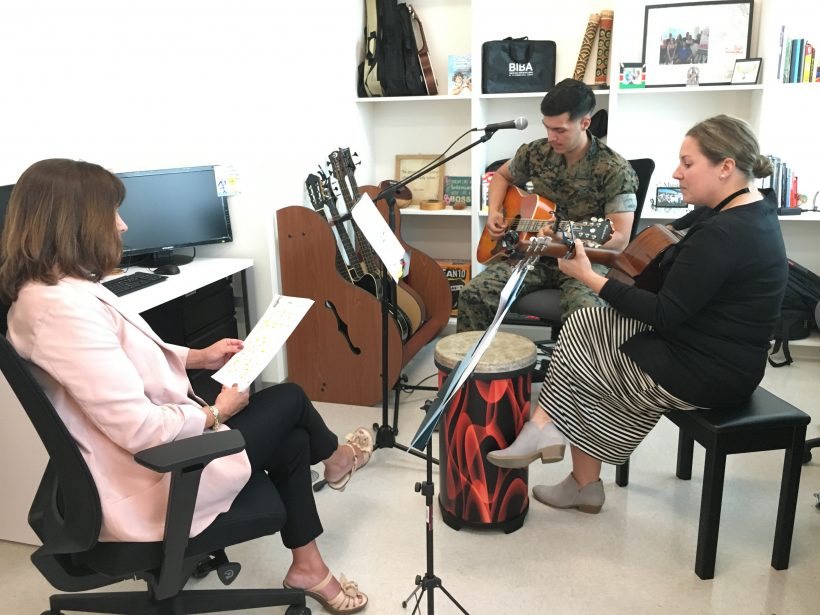 It was especially moving and inspiring to spend time with Corporal Joseph Lange. He told of his healing journey after a sudden brain injury. The many months of therapy at Walter Reed has culminated with transitioning to the Intrepid Spirit Center on Camp Pendleton. There, his music therapist, Rebecca Vaudreuil, has helped him to return to his love of guitar playing. He played a song for us and shared how his outlook on life is positive and upbeat. He has even started mentoring another service member, teaching him how to play guitar. He looks forward to finishing college, possibly going to law school, and getting married.
Thank you, National Intrepid Centers of Excellence. You are truly saving lives. And it was an honor to spend time with you.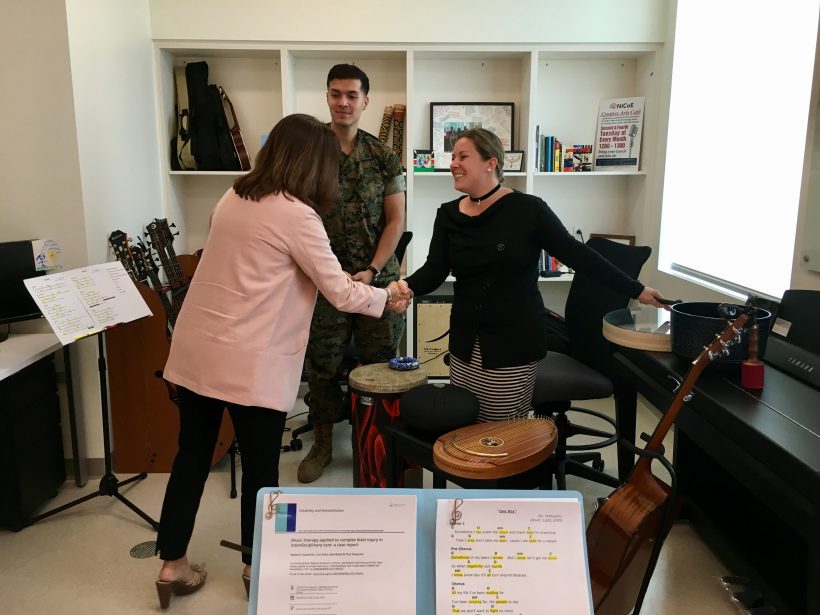 We also enjoyed two great roundtable discussions with some amazing military spouses at Marine Corps Air Station Miramar and Camp Pendleton. Thank you for your service and sacrifice!