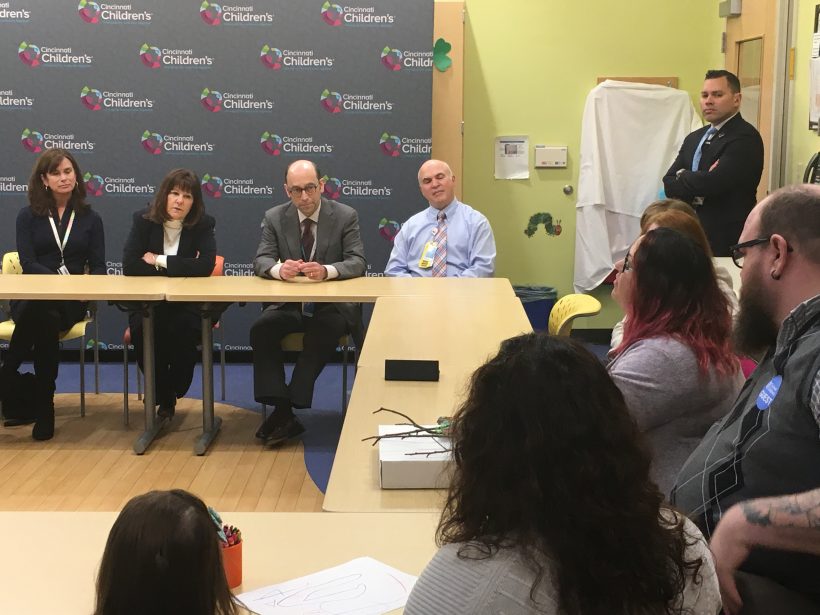 Today, I visited Cincinnati Children's Hospital Medical Center. I was invited by my friend, Jane Portman, to come see what Cincinnati Children's is doing with creative arts therapies. Jane invited me over a year ago. She was so excited I had chosen art therapy as one of my initiatives to champion. She was eager to share what they are doing in the areas of art and music therapies.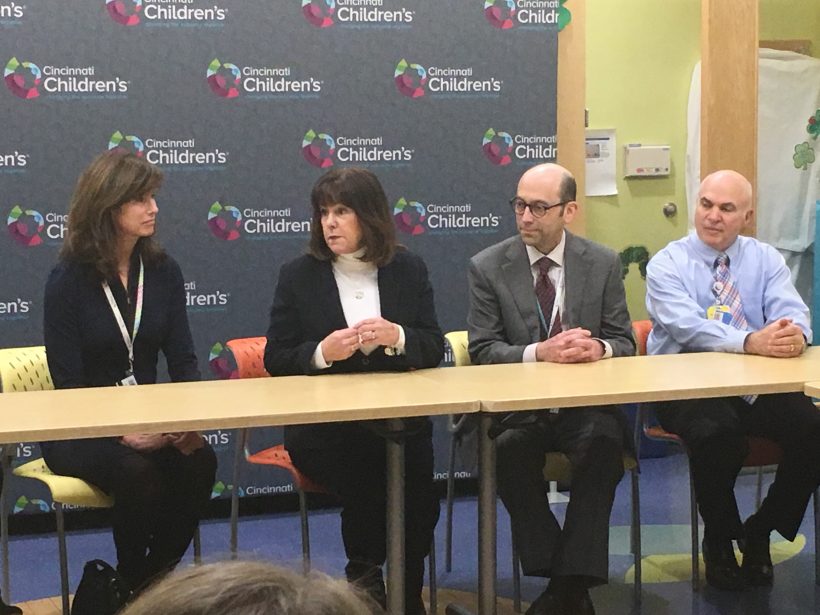 I had the distinct pleasure of speaking with clients ranging from 5 years old to adults. Cincinnati Children's offers programs for the whole family. Frequently, we see the enormous benefits of having art therapy and music therapy available to the families as well as the clients. One family today was so impacted by the benefits of music therapy for their young child four years ago that the mother learned how to play the ukulele during the music therapy sessions. She now plays guitar with her daughter. What an example of music therapy changing a family's lives!
Another young man found himself relearning to walk and move his muscles by taking up bongo drumming. He shared his video with me of his very first bongo session with his music therapist. So special!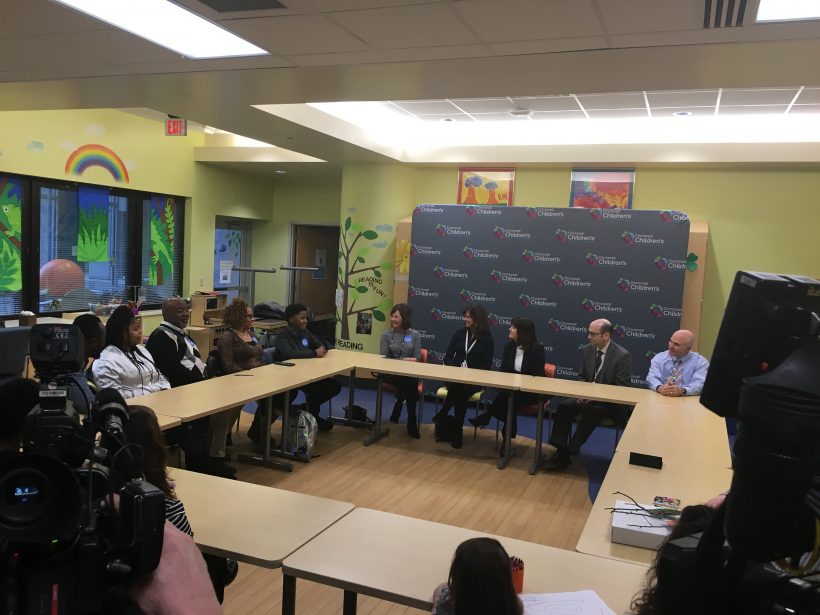 Another couple shared how impactful art therapy was for them when they lost their infant baby. It helped them deal with the overwhelming feelings of loss.
It is always so meaningful to me when clients wish to share their artwork with me. In art therapy, it is not about the finished product; it is all about the process. And the artwork can sometimes represent a very emotional experience. So, sharing this experience with me and explaining what the process meant for them is an intimate and affirming moment. And it never ceases to impact me.
It is very encouraging to know Cincinnati Children's has two full time music therapists and two full time art therapists. Their dedication to serving their clientele is to be commended! Thank you for letting me see a small window of what you do every day.